Tamanu oil comes from the tamanu nut tree's seeds, native to Southeast Asia. It has been used as a medicinal remedy for centuries in Asia, Africa, and Pacific Islands. Tamanu is one of the rare essential oils, which makes them extremely valuable.
It has a thick consistency with a dark green color and a distinctly deep, earthy, nutty smell. Tamanu oil has been used for treating various skin diseases and infections while encouraging the healing of wounds. It has also been used as an analgesic and as a natural deodorant. Nowadays, Tamanu oil has emerged in the beauty industry as a multi-purpose skincare oil.
What Are The Properties Of Tamanu Oil?
Tamanu oil has anti-bacterial, anti-fungi, anti-inflammatory, and skin healing properties, as proven in this study. It also contains high amounts of oleic and linoleic fatty acids with anti-oxidants. These properties make Tamanu oil versatile as a medicinal remedy and skincare oil. Tamanu oil can be used on its own or mixed with other oils. However, since this is a byproduct of a tree nut, people with nut allergies should probably avoid Tamanu oil.
Benefits Of Tamanu Oil On Skin
Good For Moisturizing Dry Skin
Tamanu oil does have a high fatty acid content that contains oleic and linoleic fatty acids. These are both intensely moisturizing. Because of these two fatty acids, Tamanu oil moisturizes deep into the skin and adds a moisture barrier that helps dry skin retain moisture better.
Promotes Collagen Production
Tamanu oil has been proven to encourage collagen production, which is great for promoting healing and skin regeneration. Collagen is another popular ingredient in skincare believed to keep the skin hydrated and supple. Collagen helps the skin look young as it encourages skin regeneration that helps prevent wrinkles and fine lines. With that said, Tamanu oil is an excellent hydrating and anti-aging product.
Fights Signs Of Skin Aging
Anti-oxidants are essential to anti-aging formulas. They not only protect the skin from sun and pollution damage, but they also fight free radicals. Free radicals are caused by exposure to the sun and pollution. This causes early signs of aging, ranging from wrinkles and fine lines to gray hair or hair loss. Tamanu oil can be used as part of your skincare routine and hair oil to fight these signs of aging.
As mentioned, Tamanu oil has strong anti-bacterial, anti-inflammatory, and wound-healing properties. These properties are perfect for treating various types of acne. When used as a topical treatment, Tamanu oil helps reduce the acne's inflammation and speed up the healing process. Since it also has anti-bacterial properties, it also prevents acne's reappearance by preventing bacteria from spreading. The Acne Night Serum can be used to avoid acne.
Acne scars left by acne leave many people insecure. They are difficult to get rid of. With Tamanu oil, you don't need to see a dermatologist specifically to fade acne scars. Take advantage of Tamanu oil's skin regeneration properties to encourage your acne to heal and the skin to repair itself. Target those stubborn blemishes with the Acne Treatment Oil.
A sunburn is sometimes inevitable during the summer. Not only is it uncomfortable and painful, but it is also unhealthy. Excessive sun exposure dehydrates the body while speeding up the aging process. Overexposure leads to sore, dry, red skin that leave behind freckles and sunspots. Tamanu oil is used in French Polynesia to soothe sunburn since it has anti-inflammatory properties. But it is also useful for combating the side effects of sunburn, significantly reducing the appearance of wrinkles and helping the skin regenerate.
Remedy For Athlete's Foot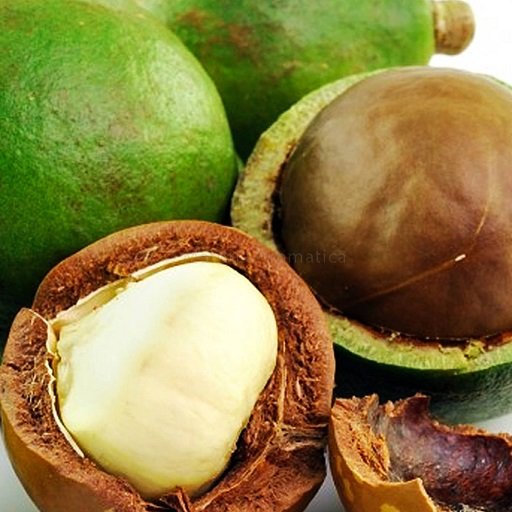 Athlete's foot is a contagious fungal infection that causes itchiness and foot odor. Some symptoms include:
Dry skin on the feet
Cracking or peeling skin
Blisters
Discolored and crumbly toenails
Tamanu oil helps in fighting the fungi that cause athlete's foot. It can also help in preventing athlete's foot by fighting off fungi caused by sweat and dirt that accumulate in the feet.
As mentioned, Tamanu oil has anti-bacterial properties. You can follow in the footsteps of Polynesians who used this rare essential oil as a deodorant. Its anti-bacterial properties will prevent odor-causing bacteria from sweat from proliferating and causing body odor.
Weight gain, pregnancy, and bodybuilding can all cause the skin to stretch, often causing stretch marks. While stretch marks are not necessarily unhealthy, most do not like having them. Tamanu oil may be used to prevent and help fade stretch marks. Because Tamanu oil promotes collagen production, it can make the skin more supple and stretch without developing stretch marks. This rare essential oil can also encourage fading through its anti-inflammatory and moisturizing properties with high anti-oxidant levels. These will encourage the skin to heal faster.
Eczema
Eczema is a skin condition characterized by itchy, inflamed skin. It affects the arms, inner elbows, backs of knees, cheeks, and the scalp, but may also affect other parts of the body. While eczema's primary treatment is anti-histamines to prevent inflammation caused by allergic reactions, Tamanu oil can be used as a topical ointment to calm down eczema. Tamanu oil's anti-inflammatory and anti-bacterial properties are broadly used against itchy stinging eczema.
Using Tamanu Oil
Tamanu oil can be used for all skin types as it can be comedogenic, but this remains minimal, especially compared with coconut oil.
Since Tamanu oil is a rare essential oil, it is often combined with other essential oils. Tamanu oil enhances the benefits offered by other essential oils. Utama Spice's Acne Treatment Oil also contains tea tree oil, which is another acne-fighting essential oil.